"Where's Waldo" Costume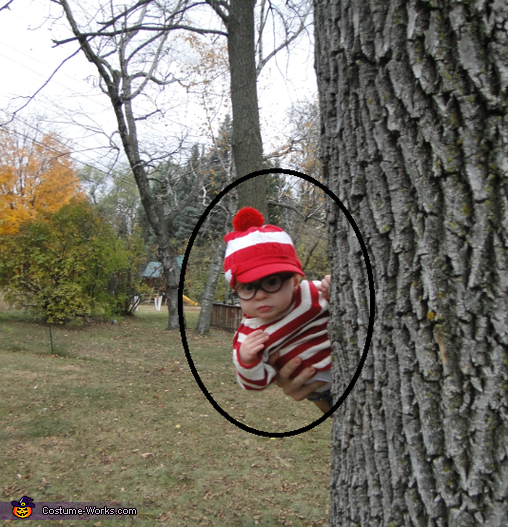 Where's Waldo?
A word from Kelly, the 'Waldo' costume creator:
Minnesota residents are in search of Waldo, being played by Rylan Rasmussen (15 months old) of Minnetonka. A combination of Rylan's glasses and his sister's love of the 'Where's Waldo' books were the inspiration for the costume. We found the striped hat and sweater and matched them with the jeans to come up with a winning Waldo look.