Titanic Costume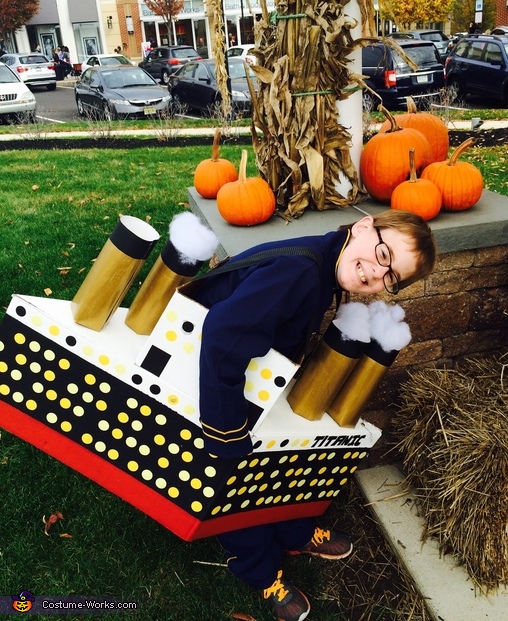 The ship is sinking.
More views:
(click to enlarge)
A word from Melissa, the 'Titanic' costume creator:
My son Jared is wearing the titanic costume. He absolutely loves titanic and has been asking me if he could be the actual titanic for Halloween. So this year I decided to try to tackle that job. His costume is completely homemade out of cardboard boxes, poster board, and a lot of hot glue and push pins. He was so excited when he saw it and couldn't wait to wear it. The body is a cardboard box with the tops and bottoms cut off and shaped to look like a ship. It was all painted the colors of the titanic and the straps are something I found in my basement. The smokestacks are poster board painted and the smoke is pillow fill with some hairspray sprayed on to keep it standing up. Hope you enjoy the pictures!!