Thing 1, Thing 2 and the Cat in the Hat Costume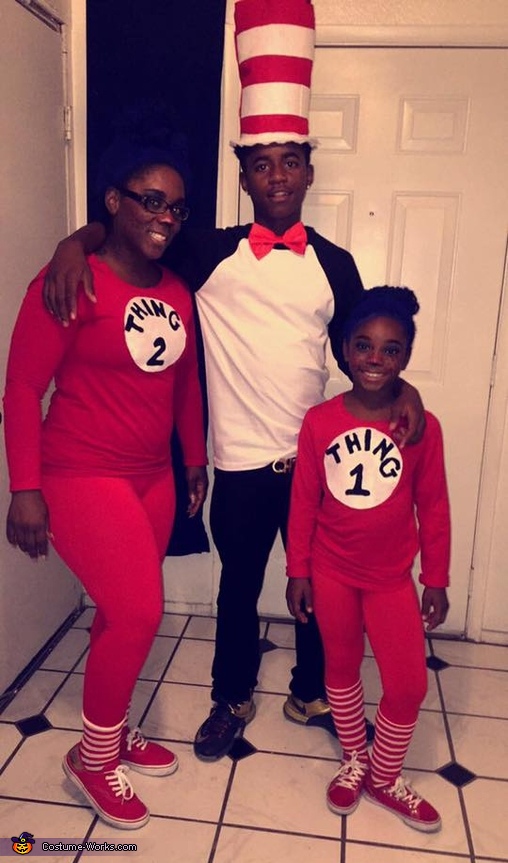 Thing 1, Thing 2 and the Cat in the Hat Costume
More views:
(click to enlarge)
A word from Kristal, the 'Thing 1, Thing 2 and the Cat in the Hat' costume creator:
I'm a single mom who had my two oldest children at a very young age. But I try not to let that affect nor take away from us having fund & enjoying our life together. I get to do things I missed out on at their age & they get to do things they might not have had the opportunity to do it with their crazy mom as they like to label me.
So my daughter didn't know what she wanted to be this year & she said she wished she could dress like me this year. Days later as we were watching tv & seen thing 1 & thing 2 we got a light bulb at the same time. She said she'd only dress up if I went as thing 2 & let her be thing 1. I agreed & as I began the search for our red tights & red long tees I got another light bulb to convince my oldest son to be Cat in the hat. He declined & declined & declined until the last minute.
So I used felt fabric for our thing 1, thing 2 pieces & the cat in the hat hat.
I used black Levis & a black & white baseball tee for the cat shirt.