The Sims Costume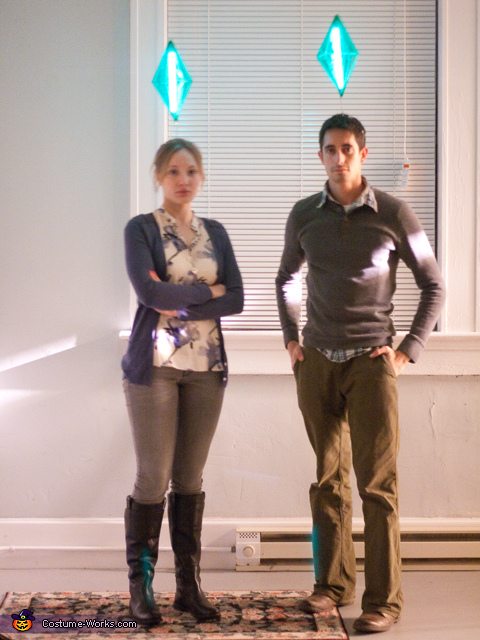 My girlfriend and I decided to make our own costumes this year. We dressed up as "The Sims"
A word from Paul, the 'The Sims' costume creator:
My girlfriend really enjoys playing The Sims so this year we decided to make own "plumbobs" - which are the little green glowing indicators that float above the characters in the game. Materials used: wire, balsa wood, green paint, cellophane, light source, plastic headband, hot glue, rubber cement.