The Ice Cream Cone Costume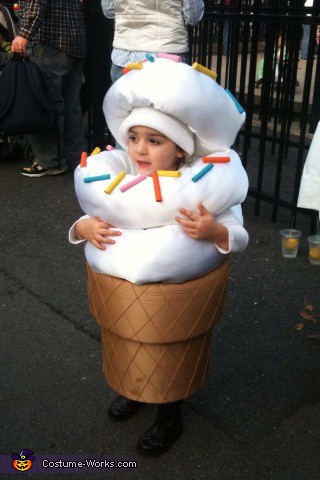 Zoey the Ice Cream Cone!
A word from Courtney, the 'The Ice Cream Cone' costume creator:
My 2 year old, Zoey, wanted to be a vanilla ice cream cone for Halloween. I designed this costume and Zoey's Nana made it out of a lampshade, fabric, spray adhesive, polyfill, painted dowel rods, and hot glue!