The Dragon from Harry Potter Costume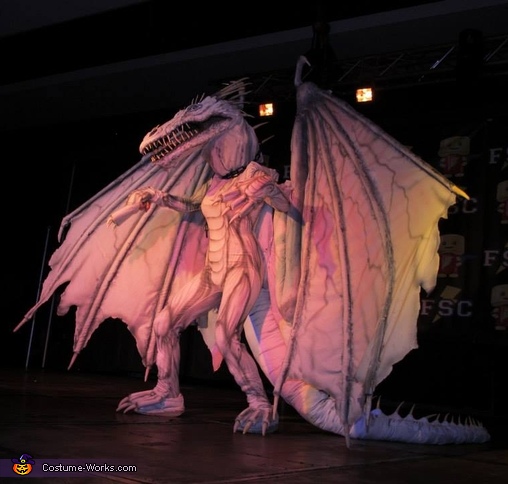 The Dragon from Harry Potter Costume
A word from Jaymee, the 'The Dragon from Harry Potter' costume creator:
made the spikes and teeth out of a powdered wood mixed with water,
molded the face with paper mache with wire and mesh on inside to put into back hole of wings. made wings out of wood, plastic pipe, and sheets. I stuffed the tail and put spikes on with hot glue the hands and feet were also made with stuffing, sheets and spikes for nails. then painted everything.