Roman Soldier Baby Costume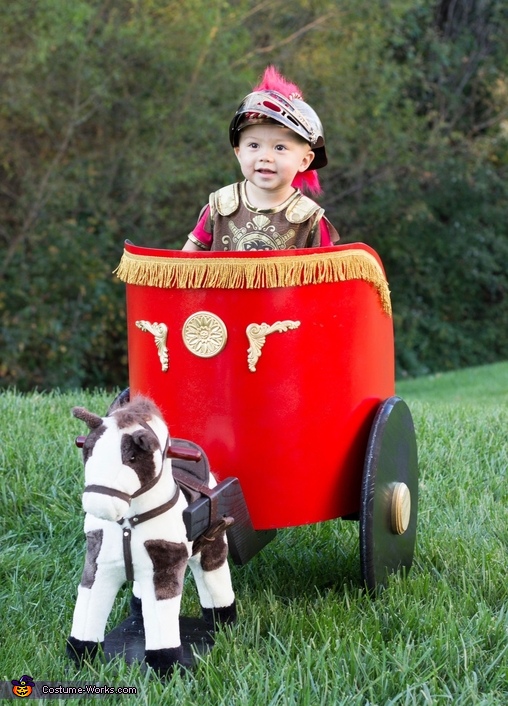 Off to save the empire!
More views:
(click to enlarge)
A word from Stacy, the 'Roman Soldier' costume creator:
This is our 19 month old son Colin. My husband had the idea of a Roman Soldier costume months ago but knew we would have to build him a chariot and a helmet to make the costume complete. My brother in law helped build the chariot from a pony rocker we had and supplies from Home Depot that cost about $70. The helmet was bought at the Dollar Tree and then adorned with rope and feathers down the center which only cost $3. He was a huge hit trick or treating, definitely caught the attention of the other kids and lots of adults!