Rainbow Costume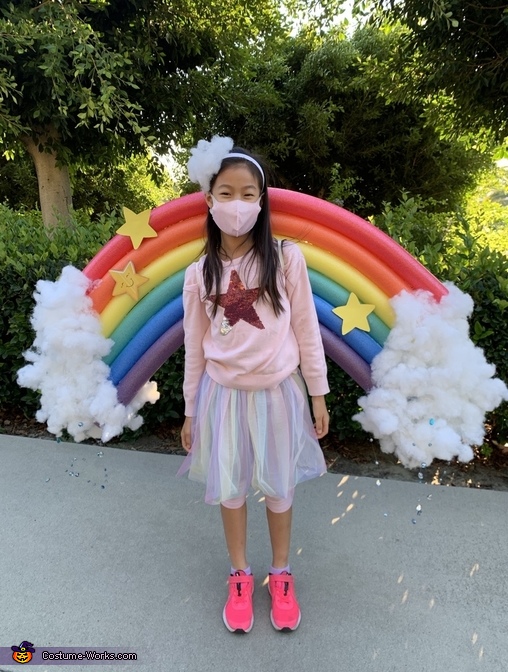 Rainbow Costume
A word from Stephanie, the 'Rainbow' costume creator:
My daughter is wearing the costume. 2020 is really a depressing year with covid and wild fire in California. She wants to be a rainbow to bring more color to the world and make people happy.

We made it with pool noodles and use cotton as clouds. We decorated the clouds with beads and jewels as raindrops.