Queen of Hearts Costume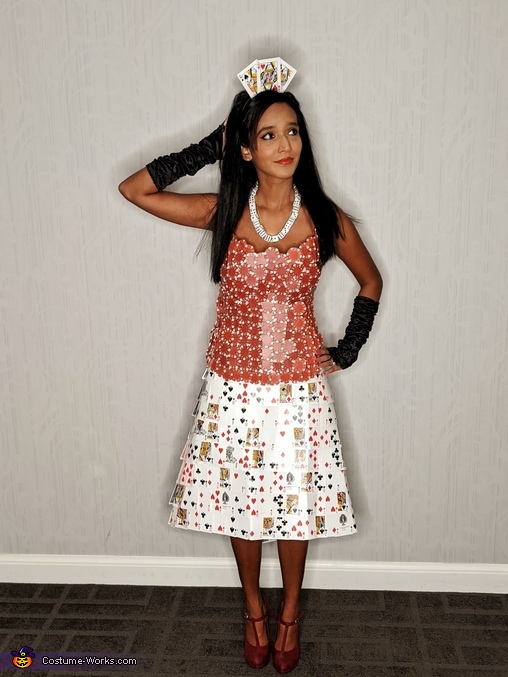 Queen of Hearts
More views:
(click to enlarge)
A word from Arthika, the 'Queen of Hearts' costume creator:
Hi
My name is Arthika. I am wearing the costume. I just recently started my YouTube channel and always wanted to do an DIY project but never had time. With the pandemic , we were home most times and took the time to do this costume. This was mine and my husband's first diy project and we thought we picked a easy one but it took us pretty good amount of time to get the finals product. I have always wanted to be princess but wanted to do something different than Disney princesses.
For the top, we used poker chips and the skirt is made of deck of cards. Necklace is made of dices.
Please refer to my YouTube link as well.
https://youtu.be/xygrT8j6Ugc