Proud Pilot Costume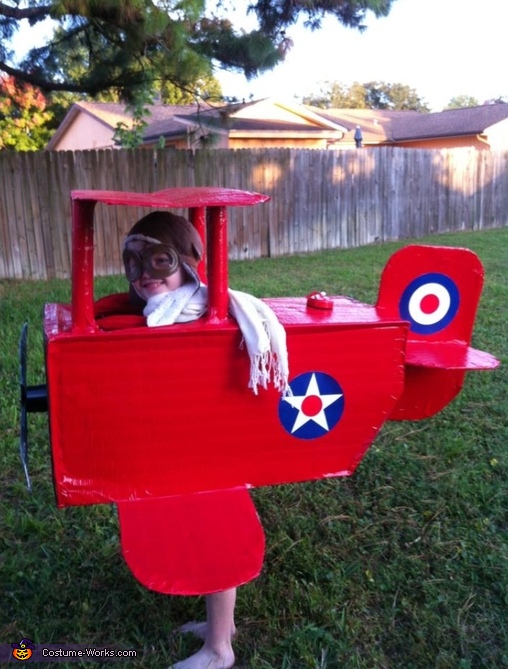 Proud Pilot
More views:
(click to enlarge)
A word from Shealean, the 'Proud Pilot' costume creator:
I made this costume for my nephew Eli last year and he loved it. It is mostly made from cardboard and lots of duct tape! I shaped a large rectangular box to fit him and neatly wrapped it all in red duct tape. The wings were the hardest because they just wanted to flop down. I tried glue, tape, staples, and zip ties all of which failed. I ended up using dowel rods to support the weight of the wings and secured them under the wings to the body of the plane. The propeller is made of cardboard and black duct tape and secured with a large bolt and nut to allow it to spin. The roof was also challenging but ended up being pretty secure once I used plenty of duct tape. It is held up by paper towel cardboard rolls. I printed out some pictures and glued them on the sides of the plane and even found a few battery operated lights for extra effect.
My nephews hat was found on amazon I think and cost less than $10 and that included the glasses. I got so many compliments on that costume. It came out perfect!