Predator Costume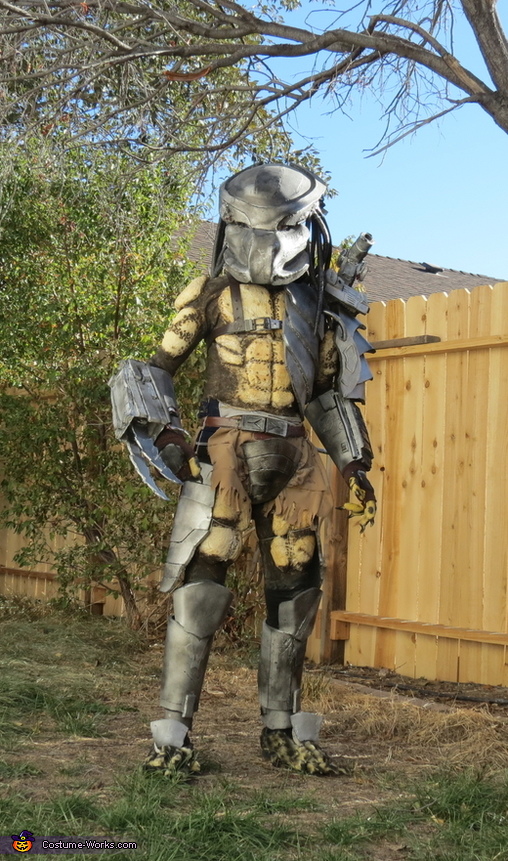 Predator Costume
More views:
(click to enlarge)
A word from Erich, the 'Predator' costume creator:
This costume took 6 months and 300 hours to make and is entirely hand crafted.
It was made on a tight budget so no material could be wasted and left little room for error. The bomb gauntlet has functioning lights. The plasma caster is remote control and the blades can be extended and retracted electronically.