Peanut Butter and Jelly Sandwich Costume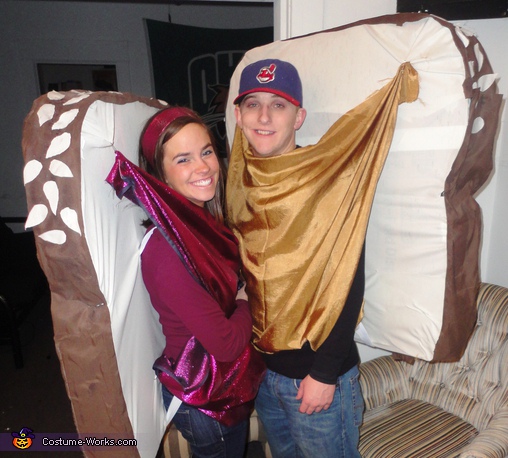 Peanut Butter and Jelly Sandwich
More views:
(click to enlarge)
A word from Katie, the 'Peanut Butter and Jelly Sandwich' costume creator:
My boyfriend Joe and I are a peanut butter and jelly sandwich. Completely homemade, starting with using large squares of cardboard with foam in between, A LOT of spray adhesive! I covered the boards with fabric, and cut out little seeds to put on the top. I ran elastic straps through the cardboard and held them on with Velcro and MORE spray adhesive. finished off with peanut butter and jelly colored fabric across our chests!
This was a HIT and we sandwiched a TON of people at the block party at our college!