Oscar the Grouch Costume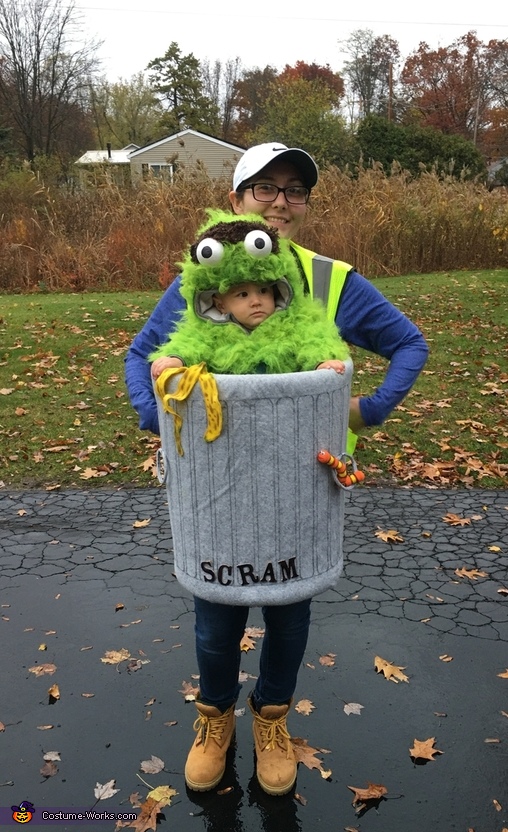 Oscar the grouch!
More views:
(click to enlarge)
A word from Lea, the 'Oscar the Grouch' costume creator:
I needed a costume that would work for a 9 month old who's not walking yet, I was searching Pinterest and came across Oscar! I purchased all the materials at Joann Fabrics. I started by putting little man in the baby carrier and worked around that. I got green fuzzy fabric that I sewed onto a hooded onesie and dyed it a darker green with rite dye. Under the hood I put a foam bowl that set the head up so the foam eyes could sit on. The trash can is two embroidery hoops one at the bottom and top with foam and a piece of grey felt over that ( the trash can is open at the bottom so of course everyone want to put candy in it and it falls right to the floor lol ) overall the costume was a bit pricey probably costing close to $70 when all is said and done but I couldn't be happier with the way it turned out !!!