Cutest 1 year old Grannie Costume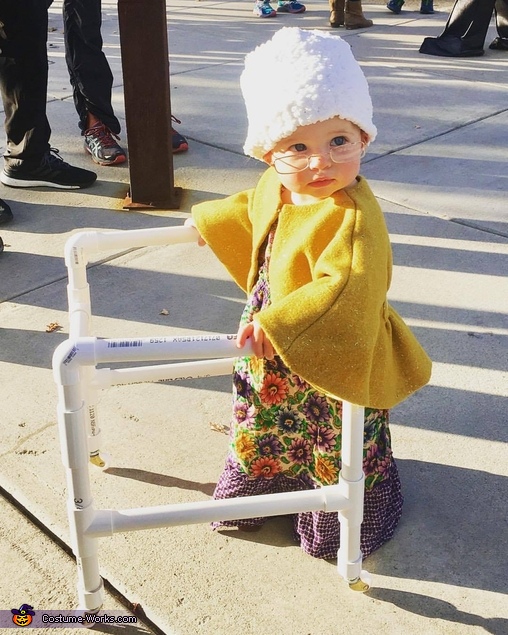 Donít mess with Grannie!!
A word from Dick, the 'One year old Grannie' costume creator:
This is our 1 year old daughter Stella who fully goes up into her role as a Grannie.
We assembled the walker from PVC pipes and added wheels.
Made a Grannie flower dress, altered grandmaís reading glasses and used a hat that looks like grey hair.