Michael Jackson Bad Costume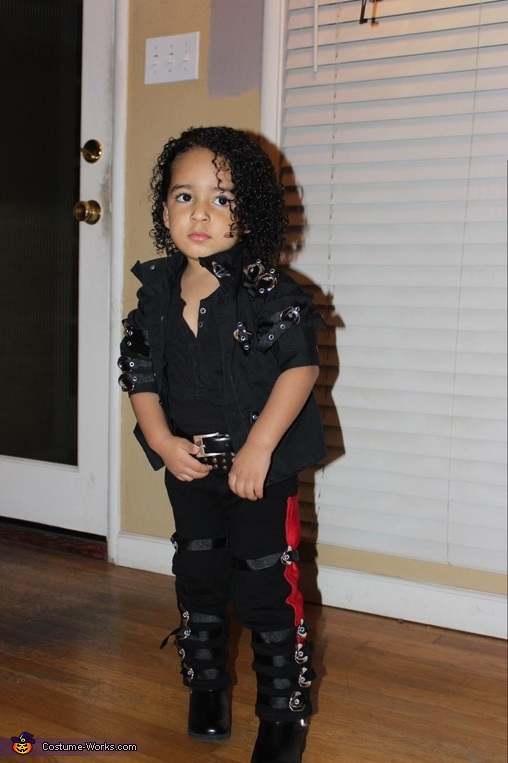 Noah as Michael Jackson-Bad
More views:
(click to enlarge)
A word from Stephanie, the 'Michael Jackson - Bad' costume creator:
I created this costume for my son Noah 2.5 years old. My favorite artist of all time was Michael Jackson and I have been wanting to do this costume since my son was born I've been just waiting for his hair to get long enough ;). Halloween 2012 he was Jimi Hendrix. 2013 he was Prince- Purple Rain. 2014 Michael Jackson- Bad.

I thrifted the fabric and the belts from Rescued Treasures in Visalia, CA for a total of $12. And from that cut out pattern to size for Noah. The buckles on the jacket and the pants I created by separating a chain link and used jewelry wire to wrap around the link as the "buckle rod" and sewed it to ribbon as the "leather" straps.