Men In Black (Women In Black) Costume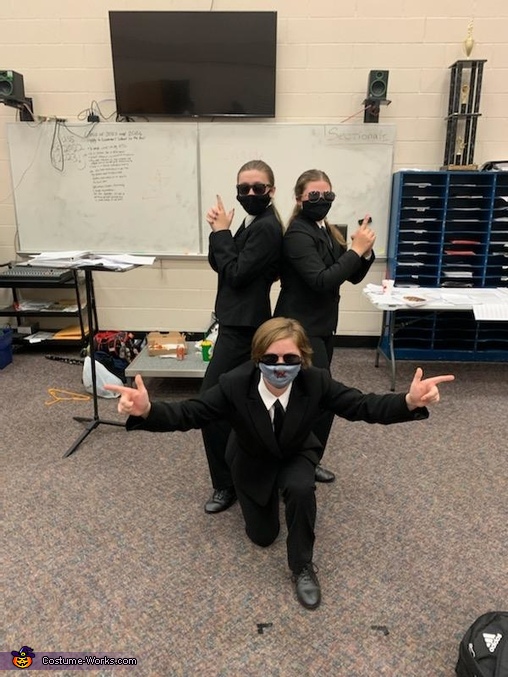 We took alot of pictures and this was our go to move.
More views:
(click to enlarge)
A word from Faith, the 'Women In Black' costume creator:
Me and my two best friends decided to do men in black together. I'm not going to say there names but one of them always has the best ideas for Halloween. Like last year me and her did Tom and Jerry. It didn't cost much money. We went to the thrift store and got a suit for around $20. I looked it up and the suit on Amazon was $450. My mom gave me her white shirt she wore in high school and I borrowed my brothers tie. Were in band so we used our marching shoes so it would look nice. We cant go trick or treating this year so I thought this would be fun.