Megatron Transformers Prime Costume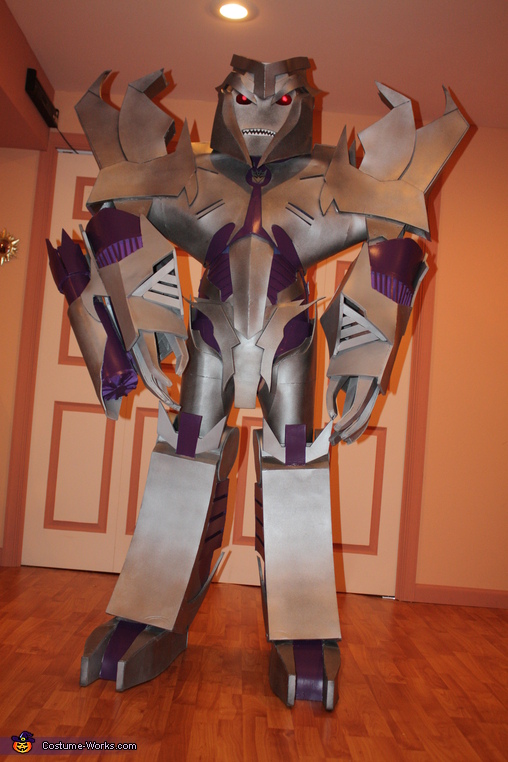 Front of Megatron
More views:
(click to enlarge)
A word from Joe, the 'Megatron Transformers Prime' costume creator:
This costume was hand-built by my 5-yo son (Ryan) and myself. We were both really big fans of the animated series "Transformers Prime" over the years and decided to try this for Halloween 2012. We had never done anything like this before...and went into it only with a few internet photos, NO artsy experience, and an open mind. No templates. No pre-fabricated parts. Just flat pieces of foam. And this is what came to fruition.
That is me you see wearing the costume. It is made of 100% EVA foam, and since I've never attempted something like this before...I found some tutorials online that assist you in how to build EVA foam costumes. So they definitely helped out. It took us about 3 months to build and cost close to $500.00 if I recall.
Once completed, the two of us went trick-or-treating together. I was Megatron and he was Optimus Prime. It was an absolutely amazing time. People were stopping us every minute just to get a photo. But more importantly for me, it became a proud memory for my son that will hopefully last him a lifetime. And that's the only reason I did it. Hope you like it!