DIY Mary Poppins Costume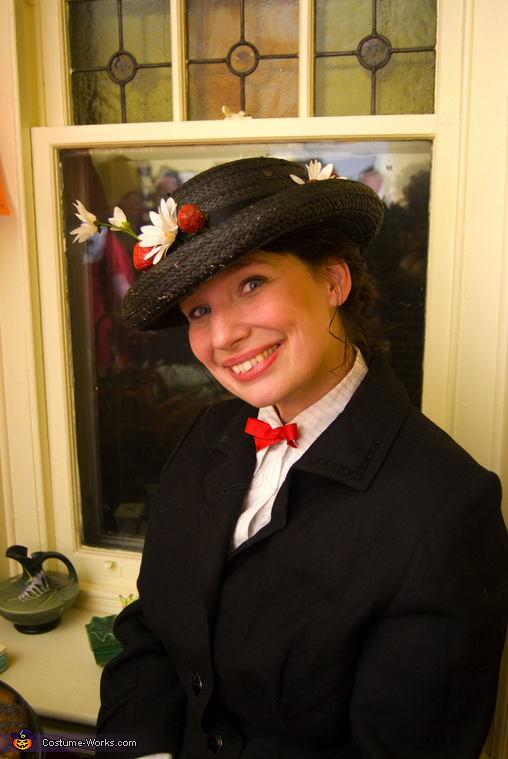 Mary Poppins
A word from Jenn, the 'Mary Poppins' costume creator:
This costume I created for myself to wear at my annual themed Halloween Party. Who but Mary Poppins would preside over a Children's Literature Party?
This costume is mostly compiled of thrift store finds. So what makes Mary, Mary. Her hat, coat umbrella and bag. Underneath is far less important. I made the bag, with some great found floral fabric, cardboard for the bottom to give it more shape and handles bought at a sewing shop. I scoured antique and thrift shops for an old fashioned umbrella, they had a very different shape then.The one I found was great, except it was brown- so I spray painted it- with multiple LIGHT layers, then came the hard part I used polymer clay and fashioned the parrot head to go on the handle. I bought a vintage coat that was wonderful, but I tailored it a bit and the hat is straw- I spray painted that too and hot glued the daisies and cherries. The shoes were a great find at the Salvation Army and so was the shirt- blue and white stripe I added the red ribbon tie and I had a long black skirt.
Finally, rosey cheeks, red lipstick, hair up in a bun with curled ringlets by the ears. Practically Perfect in Every Way!