Link and Zelda Costumes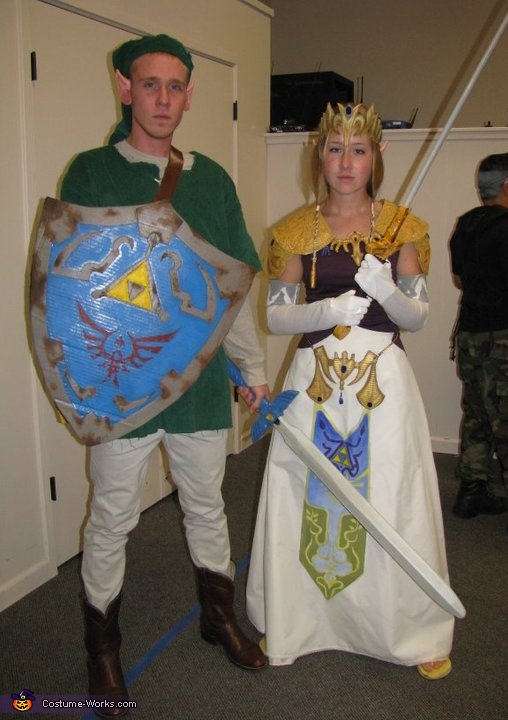 Link and Zelda
A word from Tessara, the 'Link and Zelda' costume creator:
My brother and I are dressed as Link and Zelda. My brother grew up playing The Legend of Zelda, and thought it would be a fun, and challenging project to attempt. We made both our costumes by hand, which proved to be very difficult!
There were a lot of resources used to making the costumes, all the way from THRIFT STORE HUNTING, to cardboard items. Zelda's sword is made from a nerd gun i got a the thrift store, and i shaved all the padding off till it was just the think plastic base. Link's shield is made from constructed cardboard pieces. And for both, there was paint involved as well! We also got our elf ears from party america!
It was SO much fun to be Link and Zelda!