Lady E.T. Costume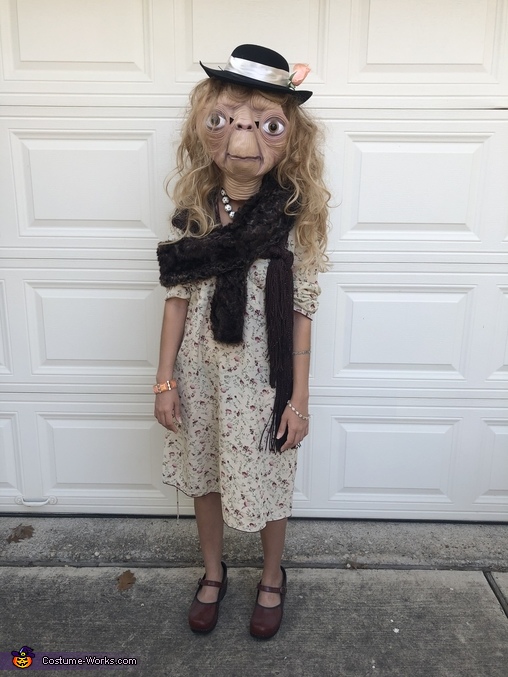 Phone hoooomme
More views:
(click to enlarge)
A word from Jennifer, the 'Lady E.T.' costume creator:
Lady E.T. is all dressed up for her favorite spooky holiday!! Yours truly is wearing this original costume concept that is 90% put together through thrifted/ at home finds. Only the mask is store bought ($30). I probably spent $50-$60 total for the look, but I love the thrift hunt! I sewed the fur scarf together and hot glued the ribbon and flower details onto the hat. I also spent a considerable amount of time disheveling the wig, lol.

The concept came to me one long, boring, quarantined day. I thought, I just want to be something beautiful this year..and voila! Lady E.T. came to mind. You don't know how many people told me "thats already you" when I told them this would be my costume. I hope this makes people laugh as much as it made me laugh when I looked in the mirror.