King Pig and the Angry Yellow Bird Costumes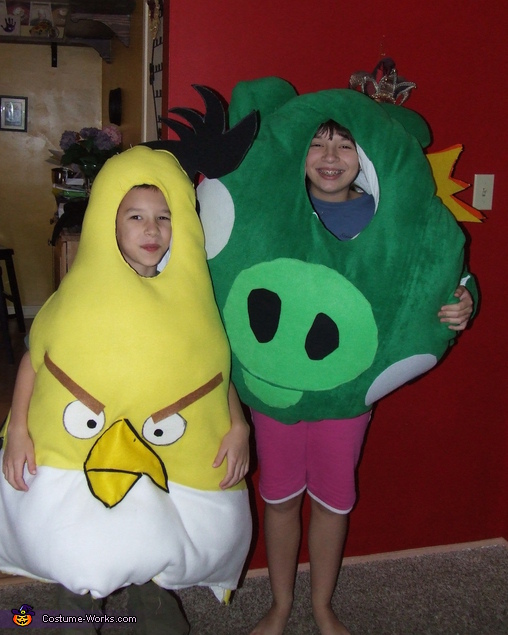 King Pig and the Angry Yellow Bird
A word from Jacqueline, the 'Angry Bird & King Pig' costume creator:
My daughter Lindsey is the King Pig and My son Evan is The Angry Yellow bird from the Angry Birds video game.

My Mom and I worked 4.5 hours on each costume. We used fleece material, felt and dental floss to make the costumes.

My children love the angry birds game, and wanted to dress as their favorite characters.