DIY Jack Skellington Costume for Boys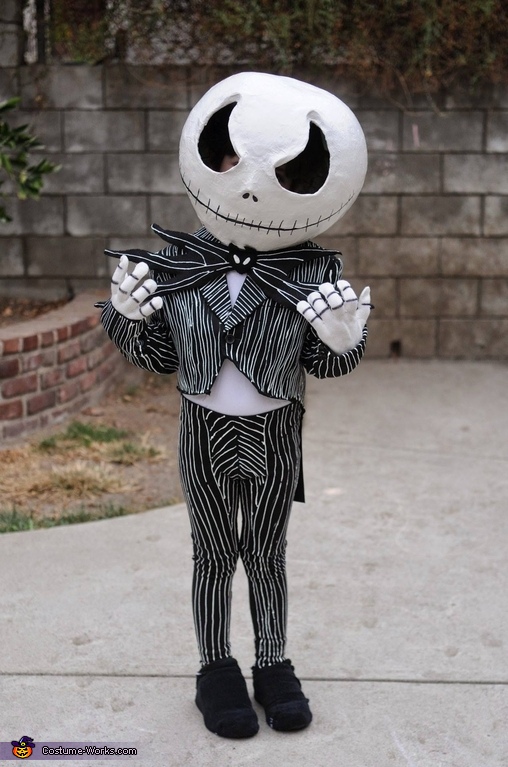 The Final Costume
More views:
(click to enlarge)
A word from Araxi, the 'Jack Skellington' costume creator:
My son was obsessed with Nightmare Before Christmas and of course wanted to be Jack Skellington for Halloween last year. It was impossible to find a decent Jack mask that wasn't ridiculously expensive, so I set out to make the costume on my own. The clothes were all thrifted. I was able to find a regular black suit jacket that I cut and sewed to look like a tuxedo, compelete with tail. I found some black leggings and painted on the stripes with puffy paint. The great thing is that stripes didn't need to be perfectly straight so it was very forgiving. The bat was made out of felt and I wire on the inside to keep it upright.

Jacks head was made entirely out of paper mache. I did the paper mache over a beach ball and only did about 5 or six layers to keep the head light so that he would keep it on. I found some dollar store gloves and used a black sharpie for the knuckles and rather than buying him black boots I cut and threw some old black socks over his sneakers. I know, what a cheapskate! All in all it was a fun costume to make and a huge hit around our area.