Headless Chef Costume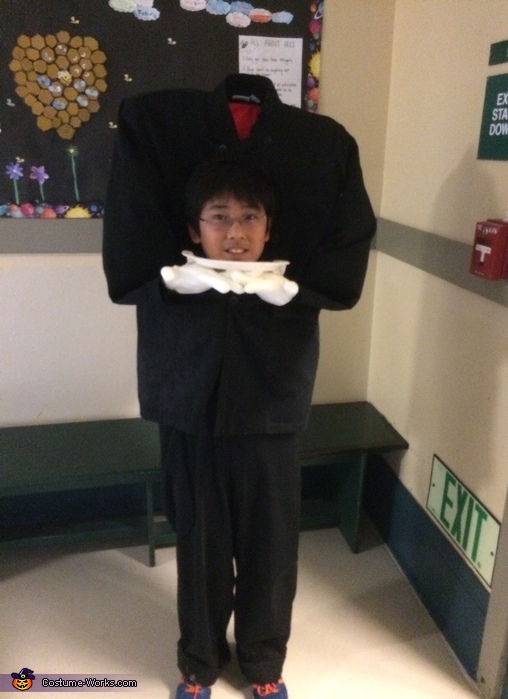 Headless Chef / Head on a platter
More views:
(click to enlarge)
A word from Theresa, the 'Headless Chef' costume creator:
My son is a chef who serve his own head on a platter. We actually got the idea from this website.

We used an old backpack, packing foam and clothes hangers to build-up the body. Then we used packing bubbles and plain plastic bags filled with air and tied up to fill up the body and the arms. We dressed-up the body with a red shirt. Then my husband's chef coat and pants to cover everything. For the hands, we used disposable gloves filled with packing peanuts. Then we taped the gloves to the paper plate that we cut in half so that it will rest evenly under his chin.

This is an easy costume to make. The hardest part is finding all the materials. This costume was a big hit everywhere we go. Everyone loved it and keep stopping us to take picture.