Headless Butcher Costume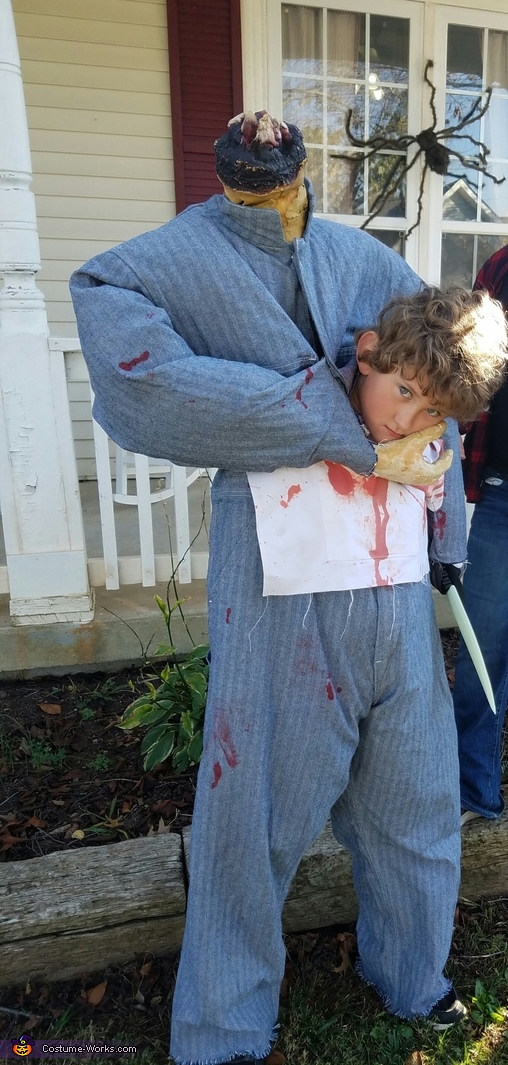 O no i lost my head, have you seen it?
More views:
(click to enlarge)
A word from Tara, the 'Headless Butcher' costume creator:
My son Ethan wore this as a costume this year. He wanted something different so i thought a headless person would be neat. We dont have alot of money so i try to make costumes from things we have at home. I found a pair of old coveralls and started there. I filled a back pack up with plastic bags and a cardboard box. We didnt want it heavy so we used lots of plastic bags to fill the arms, chest, back, hands and neck. We then added a fake arm and neck that we already had from halloween decorations. To add the final touches we added a bloody aapron and blood on the coveralls. We buttoned them up around his neck to make it look like he was holding his head.