Harvey Dent Two-Face Costume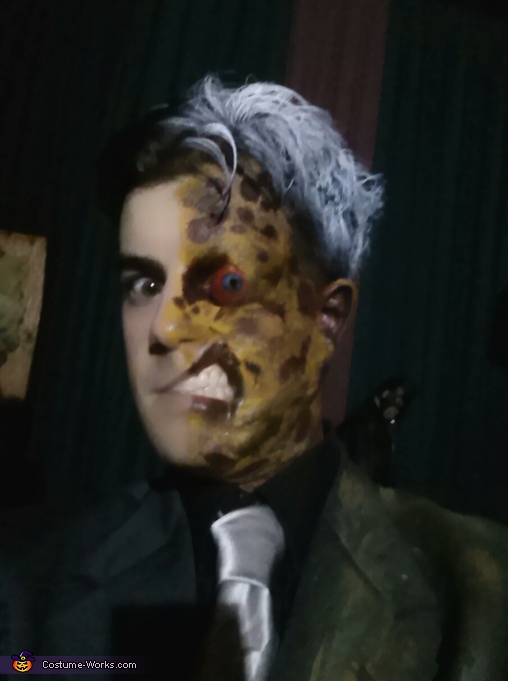 Harvey Dent a.k.a. "Two-Face"
More views:
(click to enlarge)
A word from Daniel, the 'Harvey Dent Two-Face' costume creator:
I dress and do all my own make-up. Took inspiration from both the film "The Dark Knight" and "Batman: the animated series". Wanted to put my own twist on the color scheme and overall feel. I start with a mouth peice made of a wire coat hanger and bend it inside my left cheek with a line tied to the front of my cheek that is tied behind my ear. Then i do several layers of latex and pick at it to make scars and pulled skin looks. I cover the mouthpeice with black tape and fake skin then rhe rest is just about blending skin tones before touching it up with darker wound colors and such.