Fred and Wilma Flintstone Costume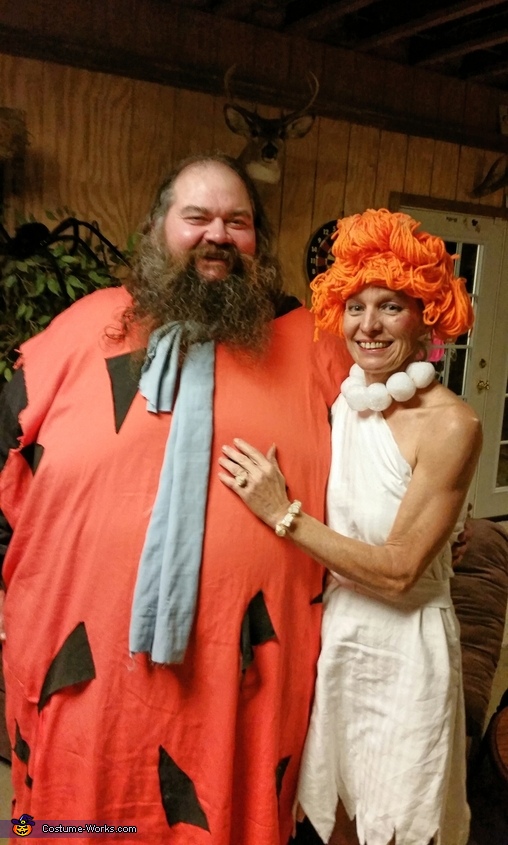 Fred and Wilma Flinstone
More views:
(click to enlarge)
A word from Sharon, the 'Fred and Wilma Flintstone' costume creator:
I have made a couple costume for my husband and I for four years now. I try ro pick costumes that go with our sizes, so Fred and Wilma was perfect.
This costume was easy. I took sheets and traced around teeshirt and a dress, then sewed together. Glued black triangles to Fred's. Made my own wig using stands of yarns and glue. Friend's look forward every year. They love the costumes.