Fish Costume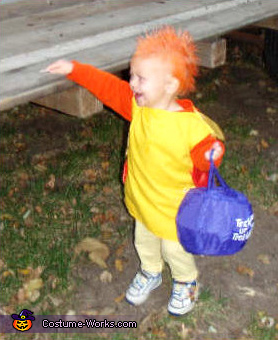 Fish Costume
More views:
(click to enlarge)
This is 18 month old Jacob as a Fish!
His Mom Tricia says the costume is totally Homemade. Without even a PATTERN! The fishes tail wags each time Jacob takes a step, I was sent a short video to attest to this fact but I am sorry to say that I can't get it to go on my site. You'll just have to take my word for it I suppose Ü The wag is VERY cute! Although a tad blurry this pic shows the tail better.

Tricia was happy to say that she was able to wash all of the ORANGE hair color out of Jacobs whitish locks. Ü

Great Job Tricia and thanks!