Dracula's Bride Costume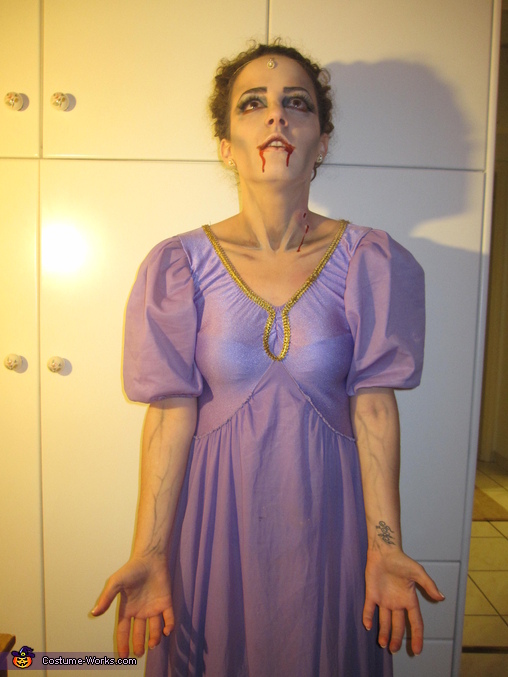 Dracula's Bride
More views:
(click to enlarge)
A word from Athina, the 'Dracula's Bride' costume creator:
I love creepy dark creatures...and realism. Not that fond of "sexy" or "beautiful", so I found an old ballet dress in purple and decided to become Elisabeta of Transylvania !!! I only used simple cosmetics and artificial blood. I didn't buy thongs cause I decided to achieve the thong illusion with make up. I used red lip pencil for eyes, along with dead pale skin complex.The blood from my neck flows the way i did when I got bitten, mind my 3D bites please! Easy to do with nail polish and eye shadow!
Finally, the hand veins needed darkening with eye shadow, since vampire venom runs in me!!! mohahaha!
Total cost 1 euro- the artificial blood!
Enjoy!