DJ Wild Man Costume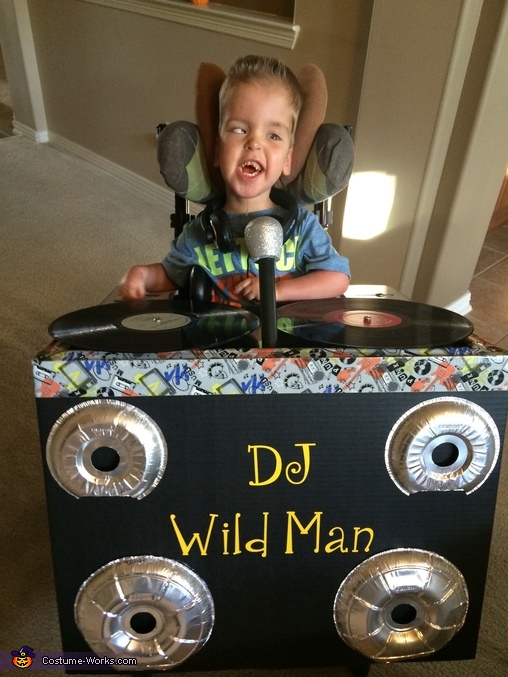 DJ Wild Man
More views:
(click to enlarge)
A word from Allison, the 'DJ Wild Man' costume creator:
Meet DJ Wild Man spinning on the 1s and 2s....also known as Hayden, the light of my life! Hayden suffers from disabilities due to epilepsy, but that doesn't stop him from smiling and being the cutest kid in the world!
My husband and I made Hayden's costume. We wanted to incorporate his wheelchair and also wanted him to be comfortable. He was excited about how it turned out! He got TONS of candy for being so cute!