Dia de los Muertos Day of the Dead Girl Costume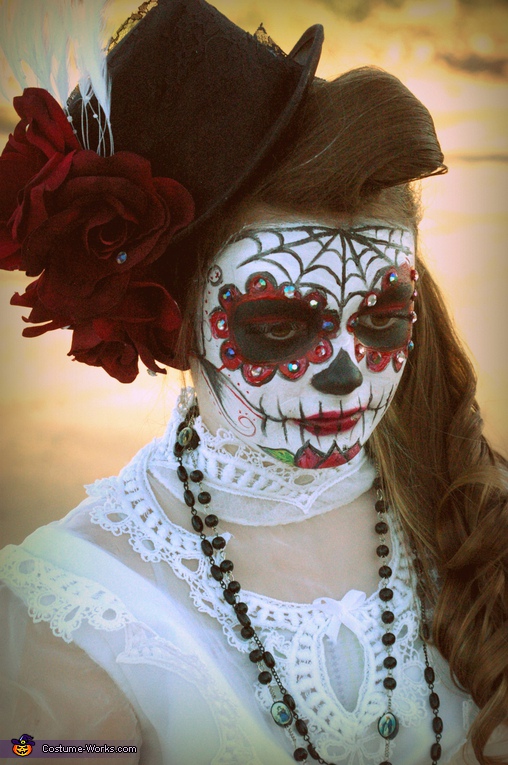 Get a good glipse of the hat!
More views:
(click to enlarge)
A word from Rebecca, the 'Dia de los Muertos Girl' costume creator:
This Year for this wonderful halloween, My boyfriends younger sister wanted to become a live dia de Los muertos girl. To create this costume We had to find a very unique stand outish dress which we found out our local goodwill for $25 (score!!) Next we got a plain top hat and went to the local craft store, We picked up some black lace, a bouquet of red roses, Feathers, and some adhesive gem. I had arranged and hot glue all of these items to the hat to make it over the top.the total cost for the gat was probably about $15 As for the make-up i used just white and black creme makeup for to cover the large areas and the rest is all acrylic paint! The total styling and makeup for this costume takes about 2 hours! and the makeup cost the most of $3 wooo, its alot of work but looks absolutely stunning!