Dalek from Doctor Who Costume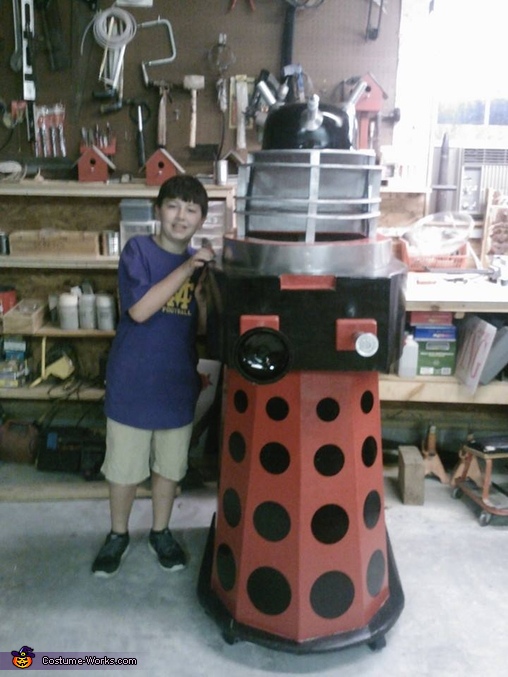 Dalek from Doctor Who
More views:
(click to enlarge)
A word from Tracie, the 'Dalek from Doctor Who' costume creator:
Dalek from Doctor Who
My nine year old son, Brodie Henry, decided he wanted to be a Dalek from Doctor Who for Halloween. We worked with a family friend to build his costume from a drawing of a Dalek, with much direction from Brodie. Scrap wood is the main item used in building the costume. The only thing new on the costume are the rolling wheels on the bottom and plunger. An old sprinkler was used for the laser. Old thread spools and an old bowl were used for the top. The costume is in two pieces, the red bottom is one piece and the black on up is the second piece. Three clamps are used to put it together for easier travel. There is a plastic flap on the back for entrance and exit.