Cruella de Vil Costume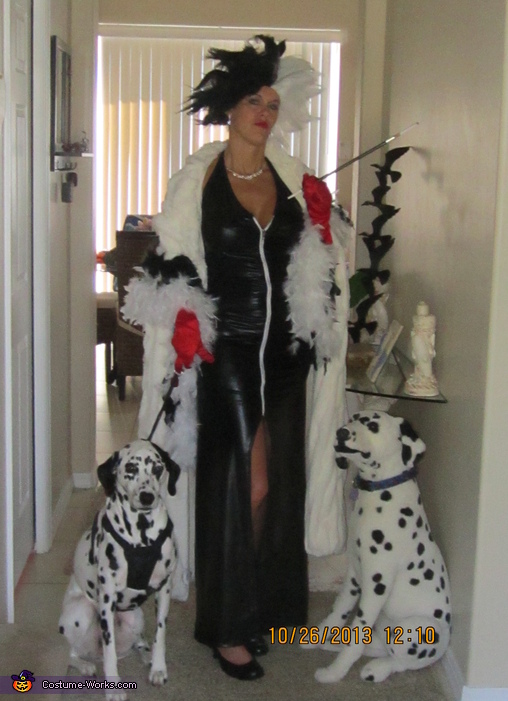 Cruella de Vil
More views:
(click to enlarge)
A word from Tammy, the 'Cruella de Vil' costume creator:
I ordered a cute pink dress and jacket from a company in China and after 8 weeks of waiting received a package with a black leather dress and a pair of black leather pants.
Not wanting to be bothered with shipping it back to China and waiting for my real order, I tried to find a reason to wear this leather dress. I was looking at my dalmatian and the idea to become Cruella for Halloween struck me.
I used the dress, my shoes, makeup and my little fur blanket (as the coat) and only had to purchase a wig, gloves and boa from a Halloween store to finish it off. Having a real dalmatian to go along with the outfit really attracted a lot of attention from people as we walked from our car to a party. Total strangers came up and asked to have their pictures taken with us. Fun costume!