Child Zombie Costume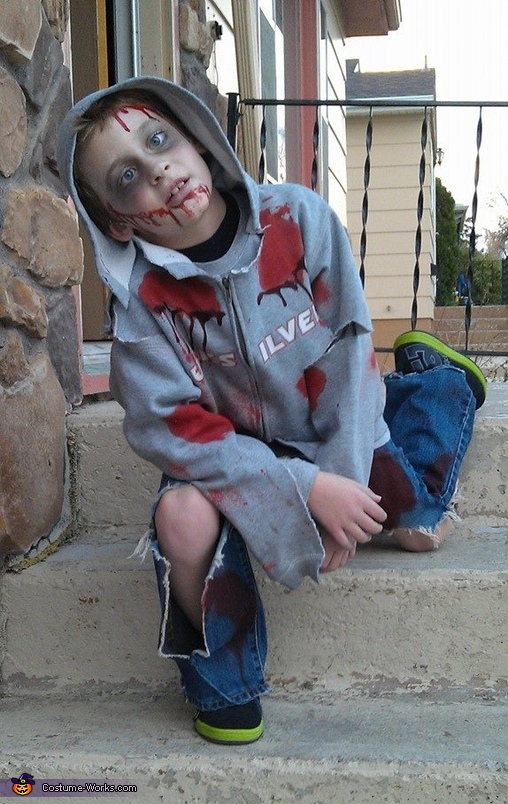 Zombie pose!
More views:
(click to enlarge)
A word from Angela, the 'Child Zombie' costume creator:
My son Kaden insisted on being a Zombie for Halloween. I had a very small budget and have never worked with makeup since he refused to wear a mask. So with one can of spray blood that cost about 6 dollars and a small makeup kit for a few more dollars we created our own costume. Simply found an old pair of jeans already worn out with holes and an old hoodie. Cut them up and tore them a bit, sprayed some blood and dripped some on clothing. Used only the white and black makeup crayon and made up his face. And that was it. For my first attempt at something like this I think we did ok, and it cost me no more than $10!