Chicken Little Costume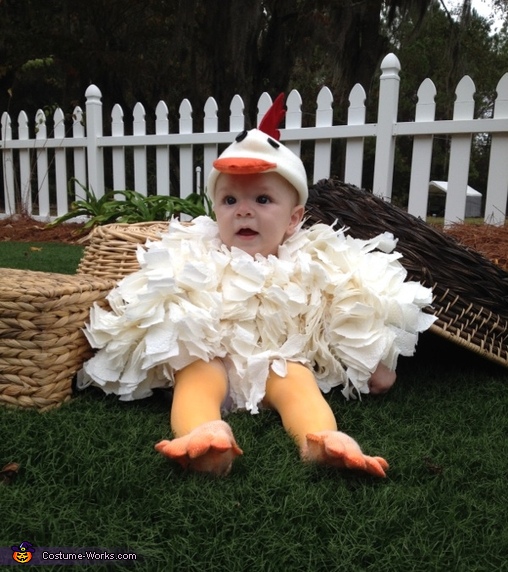 Chicken "Little"
A word from Taylor, the 'Chicken Little' costume creator:
This costume was completely homemade. We cut and glued pieces of paper towels to a baby shirts. The legs are is real legs just in stockings that we painted orange. The feet are gloves which we also painted. The hat was a beanie hat and we glued on red and orange felt.