Charlie and the Chocolate Factory: Violet and Oompa Loompa Costume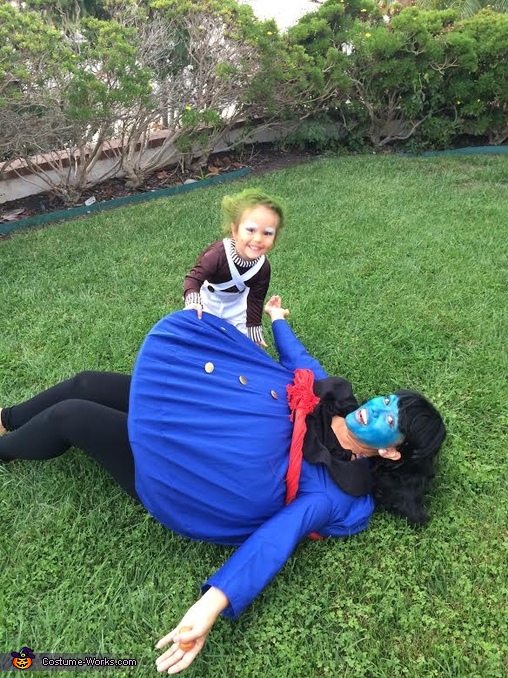 Violet, you're turning violet!
A word from Jocelyn, the 'Charlie and the Chocolate Factory' costume creator:
My two year old son, Jagger and I got dressed up for our first Mother/Son Halloween Costume Party. I absolutely love Halloween and dressing up! We also won the best costume contest out of 300 couples!
I purchased my son's Oompa Loompa costume online. My mother-in-law made my Violet Beauregarde costume by using a pumpkin costume pattern. The blue material, brass buttons and black velvet collar only cost about $40.
I love Johnny Depp as an actor but I had to go with the original costumes from the first movie!
Thank you for taking the time to look at our photo!