Bugs Bunny - Space Jam Costume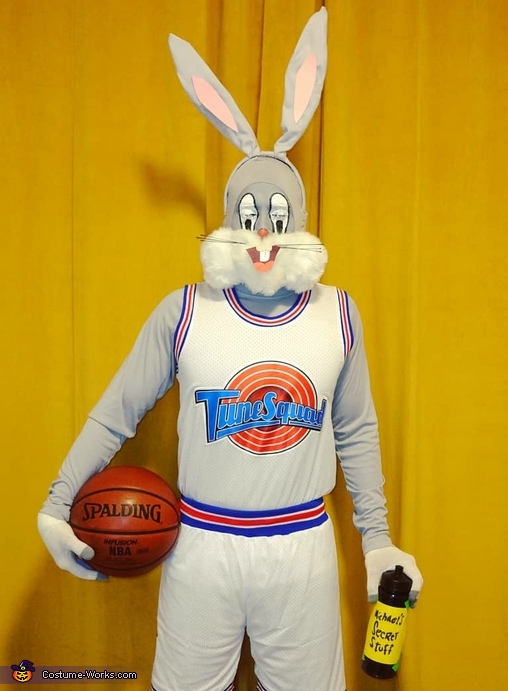 Bugs Bunny - Space Jam Costume
A word from Kulveer, the 'Bugs Bunny - Space Jam' costume creator:
What's up doc? Paying homage to one of my favorite movies: Space Jam. I owned the Tune Squad jersey already so I thought I would turn it into a costume!

I created the mouth/cheeks out of ear-muffs and a facemask so it allowed for built in safety when seeing people.
I sewed the ears onto a headband using wires for support. Finally I painted my face. I created the "Michael's Secret Stuff" water-bottle as an added touch. Don't worry, I didn't allow anyone else to drink from my bottle.