Box of Cheerios Costume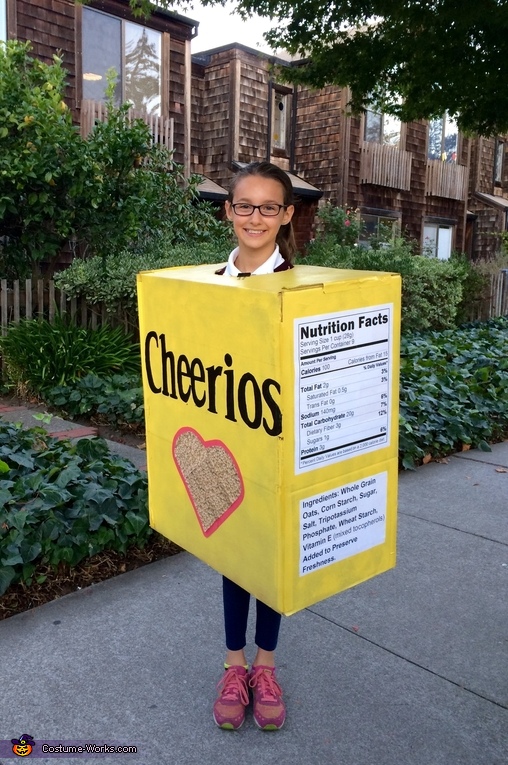 Box of Cheerios
A word from Devra, the 'Box of Cheerios' costume creator:
This is my daughter, Raina, age 10. She decided she wanted to be a box of Cheerios this year!

How To:
- Got a box and rebuilt it to be more rectangular.
- Spray-painted the box yellow.
- Measured all the letters on a real box of Cheerios and then scaled up the measurements to the big box to make sure the letters and spacing looked proportionally correct.
- Hand-lettered "Cheerios" using black Sharpie pens.
- Found an image online of a bowl of Cheerios, printed it out, cut it into a heart shape, and placed it against red construction paper to create the cereal heart.
- Found a template online for nutrition facts. Manually entered Cheerios nutrition facts into the template, printed it out for side of the box.
- Created ingredients list in Word.
- Cut a hole on top for the head!