Blue Meth and Walter White Couple's Costume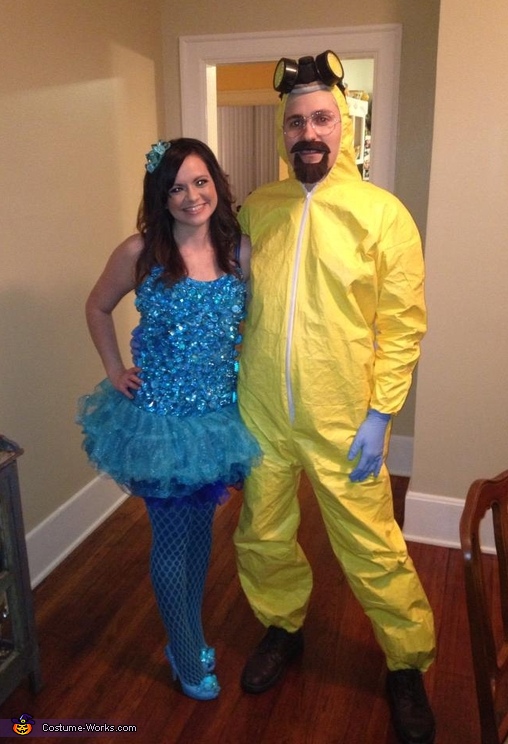 Blue Meth and Walter White
A word from Jennifer, the 'Blue Meth and Walter White' costume creator:
My husband and I love Breaking Bad so we decided to dress up like Walt and Blue Meth for Halloween this year, For his costume we bought a yellow hazmat suit, gas mask, glasses, fake beard, and blue latex gloves.

For my costume I bought a blue dress, tutu and blue wedding crystals and hot glued them all over. I painted heels and a head band and I glued the crystals on those as well. We won first place out of 75 people.