Beehive and Beekeeper Family Costume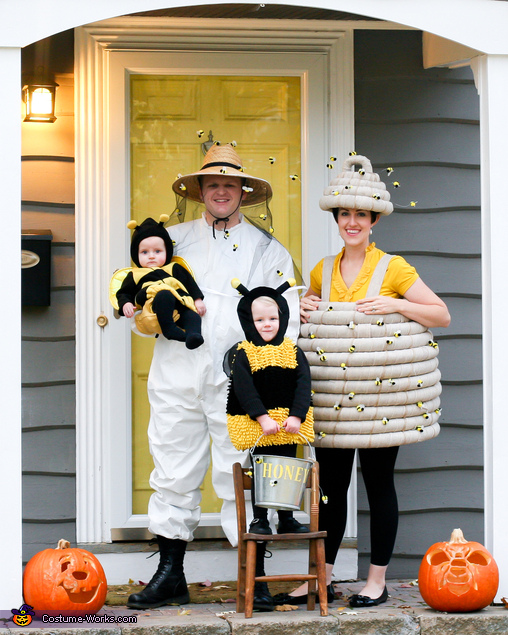 Honeybees with their Beehive and Beekeeper!
A word from Vanessa, the 'Beehive and Beekeeper' costume creator:
Our daughter's name is Bridgette and when she was little, we started calling her "B" and that turned into "Honeybee." So come Halloween, my husband was inspired to hand craft, from his own imagination, a beehive for me to wear and he would be the beekeeper. And of course our children were bees! The beehive was constructed from PVC piping that he bought at Home Depot. I bought felt fabric that we cut into strips and he clued these strips of fabric to the piping and then latched it with twine, row upon row. I made the bees out of pompoms and vellum paper and hot glue to hold them together. We made his hat with fabric and hot glue too.