Bag of Jelly Beans Costume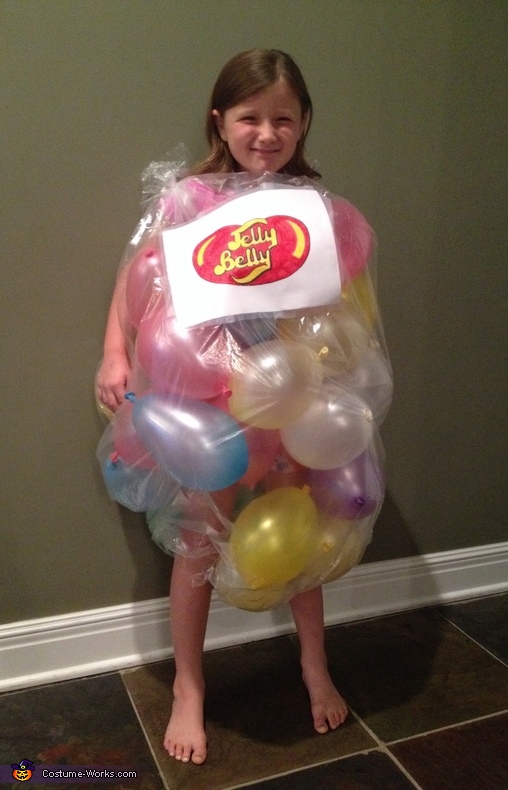 Bag of Jelly Beans Costume
More views:
(click to enlarge)
A word from Avery, the 'Bag of Jelly Beans' costume creator:
This is my daughter Avery and I am her mother Jill. This is the 3rd time she has requested to be the bag of jelly beans since she gets so many compliments on it. She wore it when she was 3,5, and now at 8 years old.
It is the simplest, most inexpensive costume to create. All you need is a clear plastic trash bag, 3 packages of balloons (15 in each), and a drawing of the jelly belly logo. Blow the balloons up half way, cut holes in the bottom corners of the trash bag and fill 'er up! Tie it at the top with a rubber band. Careful not to fill bag up with too many balloons, for it is hard for the child to sit down!