Adventure Time Family Costume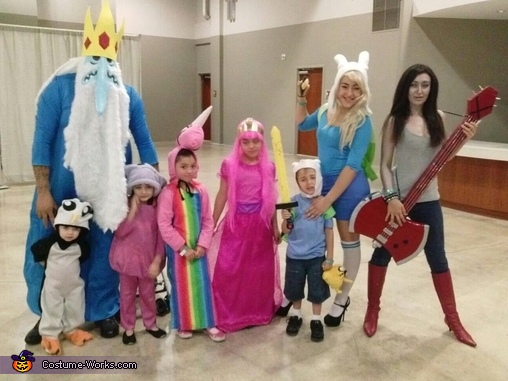 Adventure Time Family!!!
More views:
(click to enlarge)
A word from Stephanie, the 'Adventure Time Family' costume creator:
I am Marceline the Vampire Queen, my husband is Ice king, my sister is Fionna. My daughters are: Kahlila is Lady Rainacorn, Kathryn is Lumpy Space Princess, Keisi is Gunter, Kahlila is Princess Bubblegum / Flame Princess, and my son Sardis is Finn the Human. I made all the Costumes except for Ice king, Fionna, and Princess bubblegum. I keeper trying to improve the costumes so u will see it in some of the pictures.