Honey Bucket Costume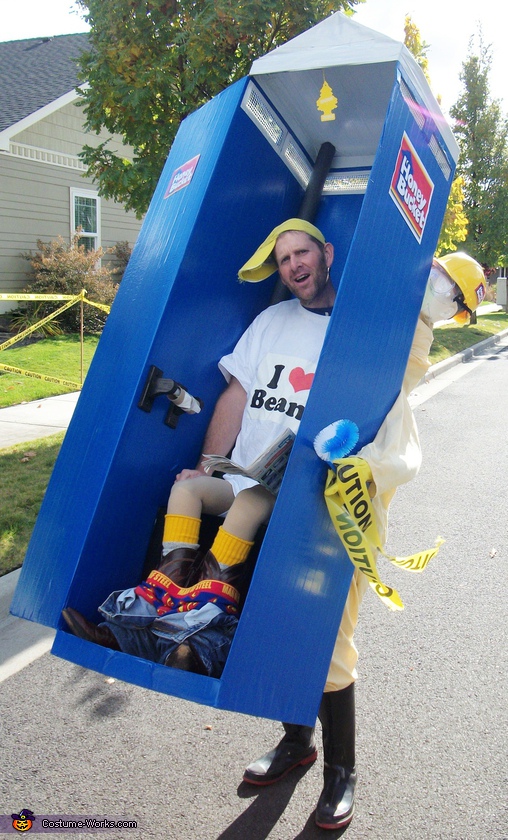 HONEY BUCKET ON-THE-GO!!!
More views:
(click to enlarge)
A word from Lance, the 'Honey Bucket' costume creator:
THIS IS MY AWESOME HONEY BUCKET PORT-A-POTTY COSTUME THIS YEAR! THIS AMAZING COSTUME IS MADE TO LOOK LIKE A HONEY BUCKER WORKER CARRYING A HONEY BUCKET W/ SOMEONE USING IT ON THE INSIDE. THE HONEY BUCKET WORKER IS FAKE W/ MY REAL LEGS BELOW AND THE GUY INSIDE IS MY UPPER BODY W/ FAKE LEGS AND BOOTS. MY COSTUME TOOK 3 WHOLE DAYS TO MAKE AND WAS MADE USING A LARGE CARDBOARD W/ $50 DOLLARS WORTH OF BLUE & WHITE DUCT TAPE! :) HOPE YOU ENJOY!!!