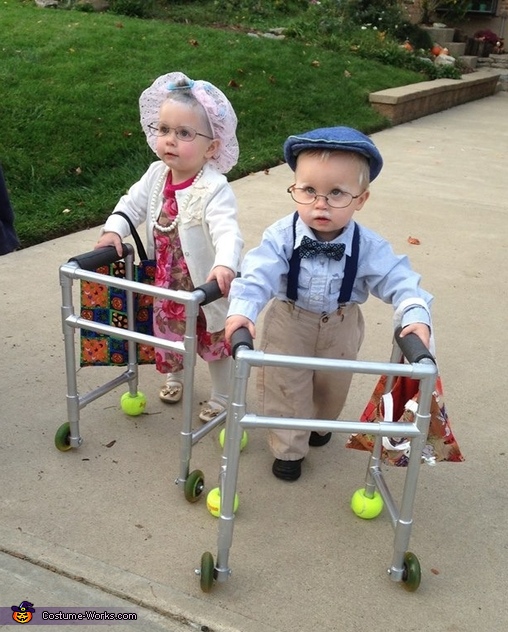 We are late for our card game!!!
A word from Amber, the 'Old Couple' costume creator:
It's Liam and Adelynn. These are my two year old twins. I dressed them in older looking clothing I had gathered from their closet and added suspenders for him. I added a hat for him that older men wear and curlers for him. The walkers were made out of pic pipe, spray paint, tennis balls, and roller blade wheels. They were a hit!