Gremlins Gizmo and Stripe Couple Costume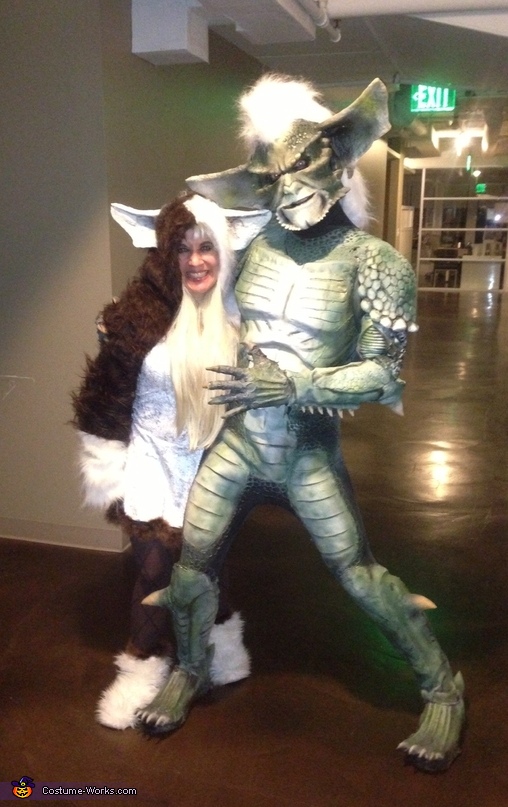 Gizmo and Stripe getting ready to cause mischief
More views:
(click to enlarge)
A word from Bud, the 'Gremlins Gizmo and Stripe' costume creator:
I love scary 80s movies. But it seems like most of them have already been re-made into something not-so awesome. So I decided to make life-size GREMLINS costumes before Hollywood decides it's time to remake it themselves.
For the Gremlin, I started with a black body suit. Then I sculpted spooky pieces to glue to it out of clay, then cast them in plaster, then poured liquid latex into each plaster mold, and painted them spooky green. 59 individual sculptures in all. The ears are held out with a coat hanger. And the mask is held in place with velcro.
For Gizmo, I used the same sculpture for the ears as I did for the Gremlin, just cut them smaller, and hot-glued them to a hair band. I found some leftover pieces of brown and white fur, and cut them into shape to make the hood/sleeves combo. The feet were a pair of fuzzy boot slippers we already had. And the dress was a leftover from another old costume.
FUN!