On Top of Spaghetti...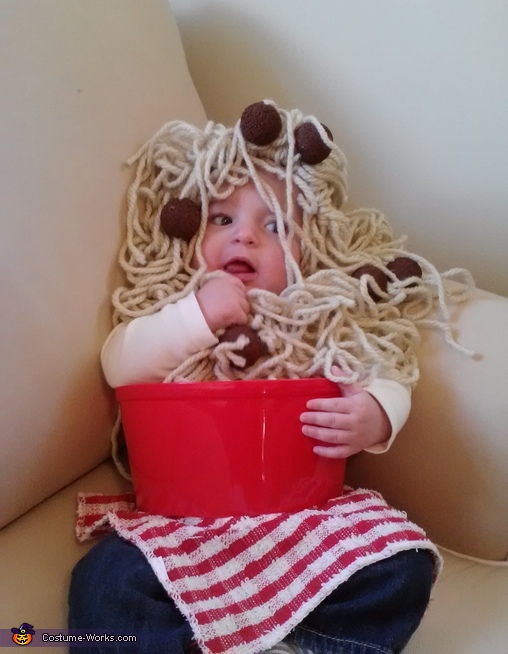 Costume Shot 1
More views:
(click to enlarge)
A word from Janelle, the 'Spaghetti and Meatballs' costume creator:
My 4 month old son made his Halloween debut wearing a homemade spaghetti and meatballs costume. The total cost was under $10.00. I managed to get the bowl, foam balls, headband, bib and towel at my local dollar store. I simply wrapped yarn around a child's size headband and around the neck of a bib. I then painted the foam balls, punched a whole in them and strung a piece of yarn though. For the bowl I had my husband cut the bottom off of a bowl and cut a hole in the towel and super glued it to the inside of the bowl. As you can see - he thought it was a delicious costume!