Roller Derby Vampire Costume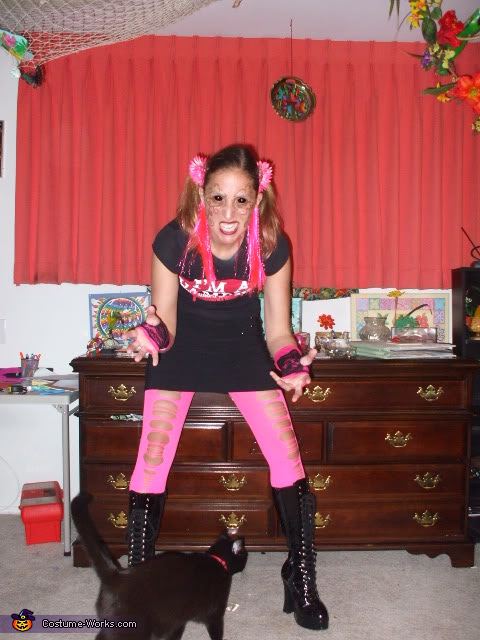 Betty-Anne Thornton, aka 'Trixie-Lee Cut-Throat', the roller derby vampire.
A word from Sarah, the 'Roller Derby Vampire' costume creator:
This costume was put together for a local fundraiser, though I usually use it (or a variation of it) for the character I play in Club Blood at Cedar Point in Sandusky, OH. I bought the hair ties and the fingerless gloves at Claire's Accessories for > $10. I found the boots in one of the dumpsters in my apartment building in brand new condition. Quite a steal! They retail for around $100 on Amazon. The pink footless tights I'm wearing I got at Wal-Mart for $2. The mini-skort and the vampire shirt were both thrift shop finds and cost me about $5 altogether. The black scleral contact lenses (everyone thinks these are the best part of the costume) I bought online for $300. Definitely worth the investment.