Georgie and Pennywise Costume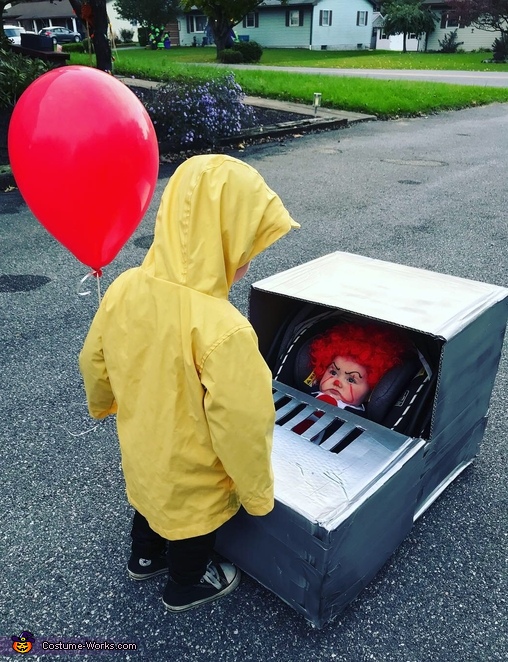 "We all float down here!"
More views:
(click to enlarge)
A word from Alexis, the 'Georgie and Pennywise' costume creator:
Georgie (yellow raincoat & red balloon) - Lincoln Asbury (age 2)
Pennywise (the clown) - Leland Asbury (age 5 months)

Pennywise's costume: dyed stockings, onesie with clown pattern stitched on, make up, wig stitched to size, & storm drain made from a box, tape, & spray paint. About $20.

Inspired from the book/movie IT!