Family Meal: Spaghetti and Meatballs Baby Costume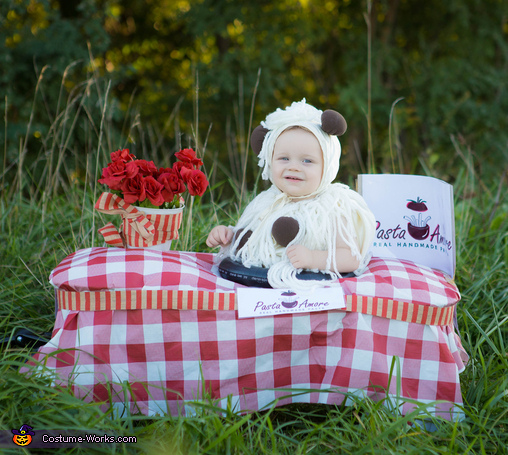 Spaghetti and meatballs!
More views:
(click to enlarge)
A word from Katie, the 'Family Meal' costume creator:
I handmade everything for this! The first year of my son's life he was very sick and hospitalized on several occasions. He was unable to eat solid food until he was 13 months old, when he finally was able to he just loved it! So to celebrate the struggles we have overcame as a family I decided to have our first formal family photo taken as "a family meal"