30 Coolest Homemade Costumes for Kids
Every kid wants to have the coolest Halloween costume ever. Coming up with a new and unique costume can be tough, but add a parent or parents with a really creative streak to the equation, and a truly awesome idea for Halloween costume is born. We have gathered together 30 of our favorite homemade costumes for kids - find some inspiration for your coolest Halloween costume for your kids from our submissions!
The Mad Scientist Who Lost His Head
Sent in by Jen to our 2011 costume contest.
Bubbling beakers? Weird science? Experiments gone horribly wrong? Looks like that what's happen with our submission of The Mad Scientist Who Lost His Head! This costume idea is definitely one of the coolest ways to display the side effects of a science experiment.

Bubble Bath
Sent in by Wendy to our 2011 costume contest.
Rub-a-dub-dub, one boy in a tub! Bath time is always a fun time for a kid. Bubbles, rubber duckies, and an excuse to be silly! This submission of Bubble Bath is a cool and clean costume idea, complete with shower cap and scrubby. Don't forget to wash behind your ears!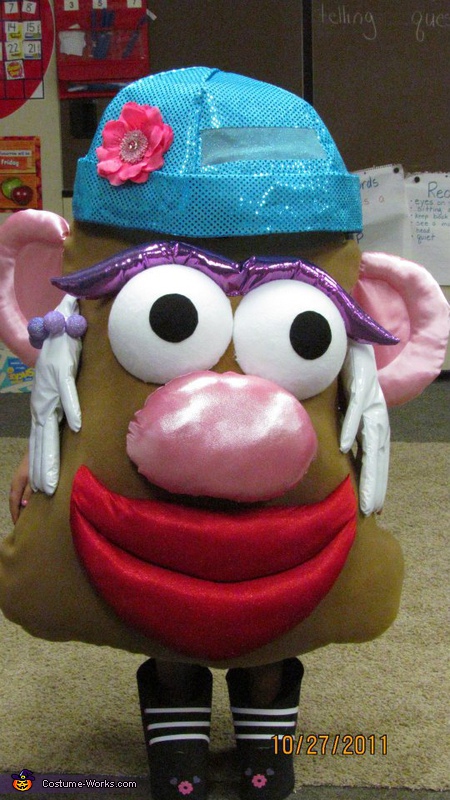 Mrs. Potato Head
Sent in by Kenny to our 2011 costume contest.
With the release of the animated Pixar film Toy Story, our favorite old toys have come to silver screen. The submission of Mrs. Potato Head costume has brought the big screen to real life. With her pretty little flowered hat and sparkly bracelet, this costume idea will be a sure hit with any toy lover. Don't forget your purse, ladies!

30 Coolest Homemade Costumes for Kids
(Click on the images below for detail on each costume)
* * *
For more kids costume ideas visit our Costume Photo Gallery