Kids Wizard of Oz Costume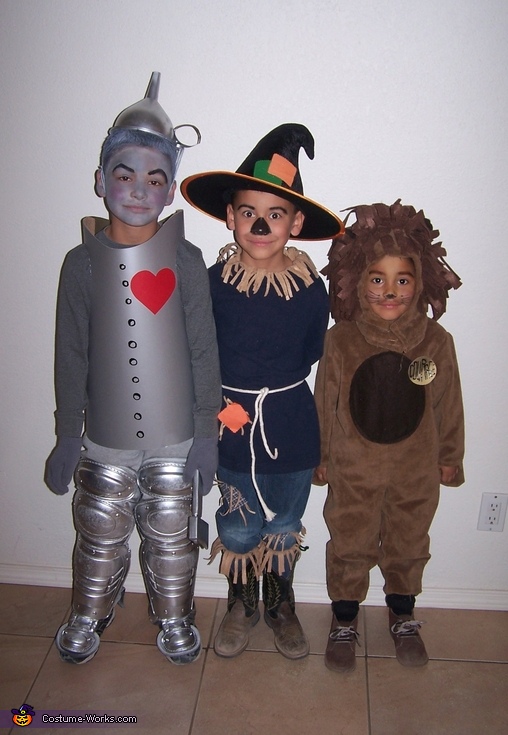 The Wizard of Oz costumes: Tin Man, Scarecrow and Cowardly Lion
More views:
(click to enlarge)
A word from Maria, the 'Wizard of Oz' costume creator:
Tin man: Silver tag board, details drawn on with black sharpie. Velcro used to close ends and silver spray painted shin guards.
Scarecrow: Witches hat with patch glued on. Jeans and long-sleeved shirt with patches glued on. A small rope tied around edges.
Cowardly Lion: A simple brown suit with felt strips glued on head.